Collaborative events highlight digital transformation at Microsoft
A case study for high-level business decision makers who want to explore how evolving their corporate meetings into a more collaborative experience can help drive their company's digital transformation efforts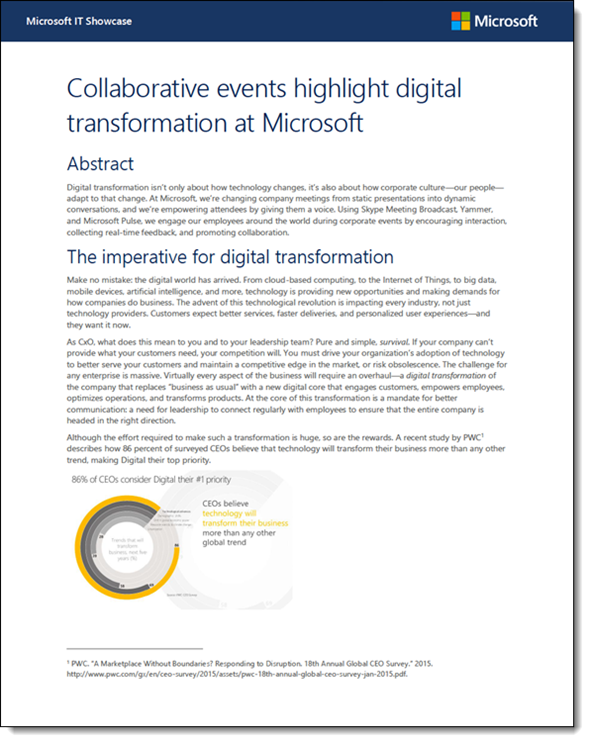 Designed to capture the interest of C-level decision makers, this business case study discusses the imperative of every enterprise to embrace digital transformation, and how that transformation must include a shift in corporate culture from the old siloed mindset to a more open and collaborative one. As an example of such an implementation, this paper highlights the changes Microsoft is making to its large corporate events, where the focus has moved away from a product perspective and has realigned to a cultural focus that emphasizes employee engagement.
Developing this story required interviewing a number of higher-level personnel in the company, being efficient with their time in terms of review cycles, and ensuring that the overall messaging of the paper maintained the strategic focus that is so valuable to its executive audience.
"I cannot recommend Bryan and his work enough. I have worked with Bryan on several projects, and in all cases found him a pleasure to work with. Bryan has great attention to detail, an ability to quickly learn complex topics and turn them into content that makes it easy for others to learn."
Want to view an online copy of this case study?