Consultation and Needs Analysis
Looking at the Big Picture
When an organization struggles to produce polished materials for training or technical marketing in a timely manner with their current process–or when there is no defined process–it's time to take a step back and look at the big picture.
In these circumstances, I recommend performing a "Phase Zero" needs analysis to determine the optimal development approach and to maximize the value of your project dollars. This process entails gathering requirements from all stakeholders, soliciting subject matter expert feedback, and distilling the resulting information into a project plan that clarifies what needs to be produced, and lists assumptions and risks.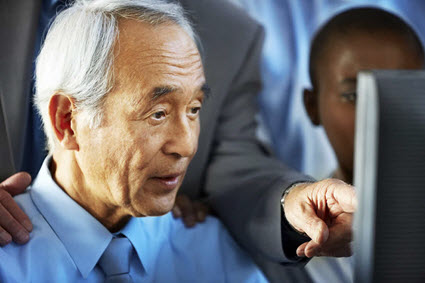 Find the best path forward
Although the particulars of each needs analysis are unique, the general methodology includes coordinating between stakeholders (including Training, Support, Product Development, Marketing, and others), reviewing and prioritizing needs, and driving to consensus on common goals.
The needs analysis process can help clients who need to define a new content development or instructional design process methodology, as well as help streamline existing processes.
Distill and clarify the business need that is driving the analysis–including existing pain points, current efforts or processes in place, scope, and budget.

Obtain buy-in from all stakeholders. Depending on the nature of the project, this could include (but is not limited to) Leadership, Training, Support, Product Development, Marketing, and others.
Produce a document that formalizes the new content development or instructional design process, including suggested next steps and/or phases of engagement.
Sample Needs Analysis Projects
The result of a needs analysis that specified all aspects of a proposed documentation project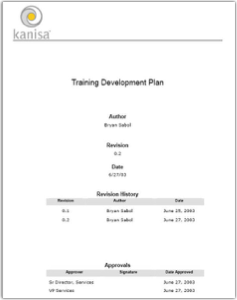 Building a comprehensive training materials development plan from the ground up
Let's Talk.
Ready to polish your materials and make your processes run like clockwork? I'm here to help.