Consumer-Oriented Online Help
A friendly online help system designed to support a consumer product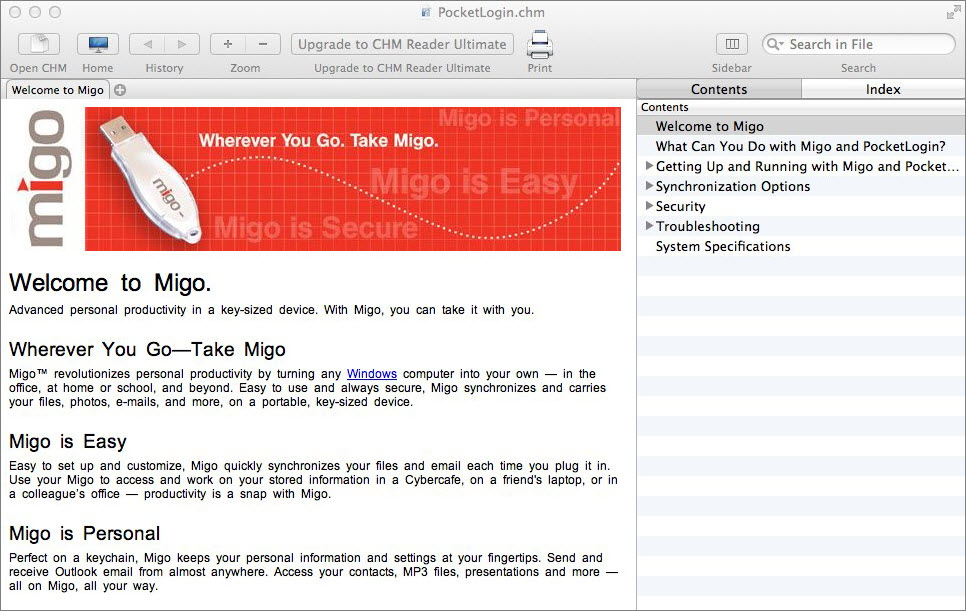 I developed this compiled HTML (.chm) online help system for a consumer-oriented product, which was a companion piece to the user guide that I wrote.
Being cognizant of the consumer audience, the help system was written in a very user-friendly voice, carefully balancing the requirements of minimizing "techno-jargon" with the need to provide sufficient information to ensure a positive user experience.
"Bryan produced top-notch documentation and online help for us in a very tight timeframe. He quickly grasped our technology, understood our needs, and then ran with it. He delivered a real home run."
Want to download this .chm file?