Documentation Plan
The result of a needs analysis that specified all aspects of a proposed documentation project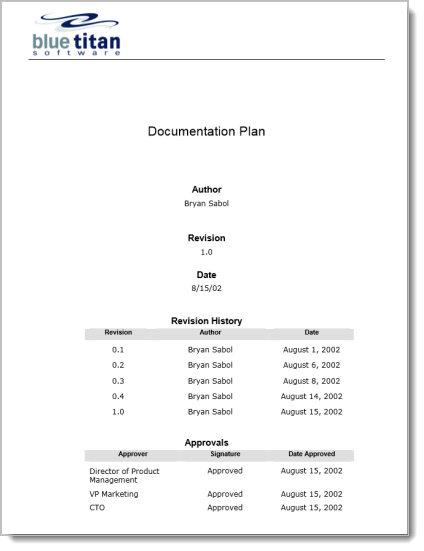 This documentation plan was developed for Blue Titan. The end result of a detailed needs analysis, the plan covers every aspect of the project deliverables, including the target users of each document, resources, stakeholders, layout and design, and schedule.
Such a document benefits the client as it clarifies the project's objectives and helps gain consensus from all stakeholders at the project onset.
"Bryan led our effort to create professional, user-friendly documentation. Bryan can wear many hats: project manager, tech writer, QA guru, customer advocate. He is a pleasure to work with."
Want to view an excerpt of this documentation plan?