Microsoft IT Annual Report
A highly strategic technical marketing document for C-level executives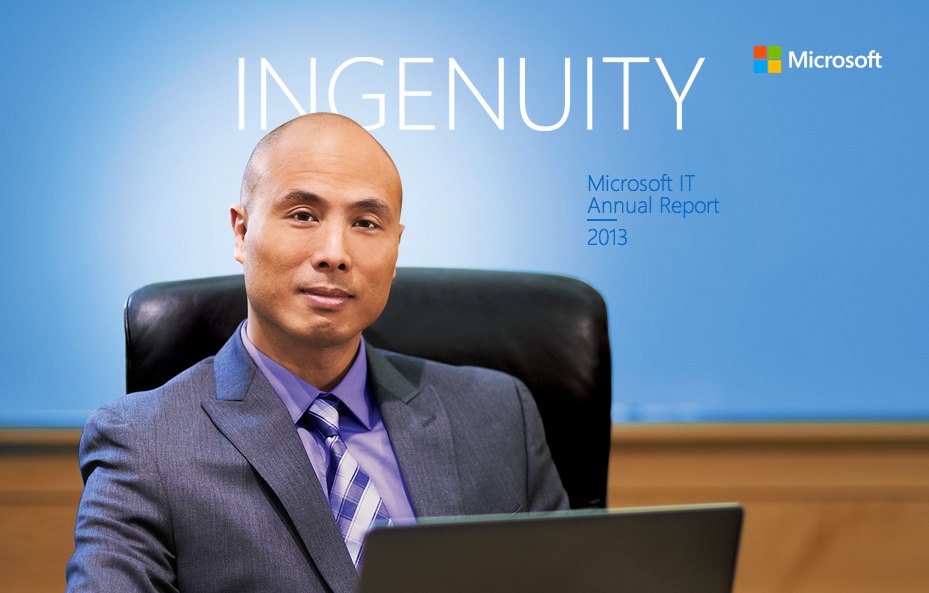 The Microsoft IT Annual Report 2013 is a highly strategic technical marketing piece targeted at enterprise CIOs and other C-level executives. It describes Microsoft IT's most important business initiatives that reflect the company's vision of using the latest technology developments to enable new business models, provide differentiated services, and attract and retain customers.
As the project's primary writer, I interviewed members of Microsoft's IT Leadership team in order to gain insight into how these executives were addressing the company's challenges and opportunities in IT. I distilled their input into a suite of strategic themes, with each theme containing a set of related stories.
Targeting two types of releases — paper and digital — mandated strict word-count limitations and adjustment to content that melded with the design requirements while maintaining the essence of each executive message.
"I cannot recommend Bryan and his work enough. I have worked with Bryan on several projects, and in all cases found him a pleasure to work with. Bryan has great attention to detail, an ability to quickly learn complex topics and turn them into content that makes it easy for others to learn."
Want to view a PDF copy of this report?