The Microsoft Journey to Transform BI
A strategic paper that describes Microsoft's own challenges to redefine how they do BI.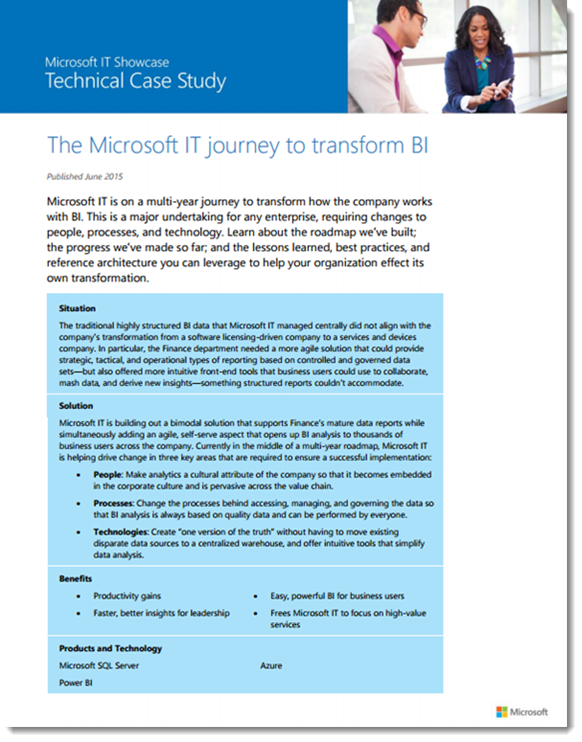 I interviewed Microsoft IT and Finance leadership to gain an understanding of Microsoft's multi-year journey to transform how the company works with business intelligence (BI).
While there are many technological aspects to this paper, it is more a story of the company's journey: their efforts, mistakes, and lessons learned as they undergo the most significant change to using business intelligence (BI) in the history of the company. It is a paper designed to speak directly to C-level executives and other high-level technical decision makers who want to understand how Microsoft is moving forward.
"I cannot recommend Bryan and his work enough. I have worked with Bryan on several projects, and in all cases found him a pleasure to work with. Bryan has great attention to detail, an ability to quickly learn complex topics and turn them into content that makes it easy for others to learn."
Want to view an online PDF of this paper?