Deploying a Federated Business Intelligence Portfolio
A technical study of the system design principles and development methodology used to build a federated business intelligence (BI) portfolio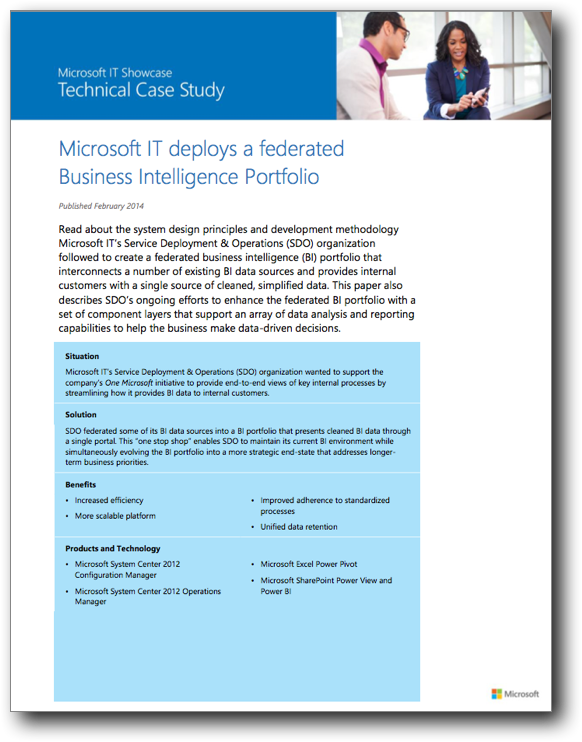 This technical case study describes the system design principles and development methodology Microsoft IT followed to create a federated business intelligence (BI) portfolio that interconnects a number of existing BI data sources and provides internal customers with a single source of cleaned, simplified data. This paper also describes ongoing efforts to enhance the federated BI portfolio with a set of component layers that support an array of data analysis and reporting capabilities to help the business make data-driven decisions.
Sharing key design principles and lessons learned adds value to the reader by offering guidance that can help streamline their own BI implementation efforts.
"I cannot recommend Bryan and his work enough. I have worked with Bryan on several projects, and in all cases found him a pleasure to work with. Bryan has great attention to detail, an ability to quickly learn complex topics and turn them into content that makes it easy for others to learn."
Want to view a PDF copy of this paper?